TMJ Treatment
Norwalk, CT
TMJ treatment can help patients relieve jaw discomfort, soreness, and pain affecting the temporomandibular (TMJ) joints that control mouth functionality. An oral surgeon can address the source of the pain and not just the symptoms with customized treatment. Since TMJ disorder can affect the nerves, muscles, and ligaments connected to the jaw, it is crucial to seek treatment from a qualified professional for lasting relief.
TMJ treatment is available at Premier Oral Surgery in Norwalk and the surrounding area. Our oral surgeon carefully evaluates the patient to determine the source of the pain and customize a treatment plan to their needs. To schedule an appointment, call (203) 945-0049 today.
Why Temporomandibular Joints Are So Important
With one temporomandibular joint on each side of the face, they work together to connect the jaw to the rest of the face and provide movement. In fact, these joints help the jaw move side to side as well as up and down. Without healthy functioning joints, people may lack the flexibility to talk, laugh, and eat.
However, people may not realize TMJ disorder (TMD) is the root cause of their pain or symptoms since there are a variety of possible conditions that cause jaw pain. Thus, it is crucial to see a dental professional experienced in TMJ treatment, such as an oral surgeon. Our oral surgeon can help pinpoint the source of the pain before recommending the most effective treatment.
The longer a patient waits to seek professional treatment, the worse the symptoms will get. While there is cartilage inside the joints to provide protection, along with special disks between the ball and socket to provide extra cushioning, the pain can reach excruciating levels. Therefore, patients must protect these joints with professional treatment or risk constant pain and discomfort.
"Our oral surgeon can help pinpoint the source of the pain before recommending the most effective treatment."
Symptoms of Temporomandibular Disorders (TMD)
Since the symptoms of TMD can mask themselves as symptoms of other conditions, people may struggle with the pain for months. TMD symptoms can hinder a patient's quality of life, cause chronic pain, and lead to other oral health issues when left untreated. While people may believe the symptoms to be minor aches or soreness, symptoms of TMD can be quite intense and lead to permanent jaw issues. A few of these symptoms can include:
Intense headaches
Earaches
Chronic jaw pain
Pain behind the eyes that spreads to the face, shoulder, and neck
Tense facial muscles
Inability to open or close the mouth
Permanent change in how the upper and lower rows of teeth fit together
Even though general dentists claim to offer treatment options, these options are not as long-lasting as oral surgery. Instead of merely easing symptoms, an oral surgeon will help to address the core issue of the patient's TMD.
"TMD symptoms can hinder a patient's quality of life, cause chronic pain, and lead to other oral health issues when left untreated."
Causes of TMD
Medical professionals are not entirely sure what causes TMD. According to the Mayo Clinic, TMJ pain may be due to physical and genetic factors. In addition, certain conditions can increase the risk of developing TMJ problems or contribute to pain:
Arthritis: Rheumatoid arthritis and osteoarthritis can damage cartilage and expose sensitive nerves in the jaw, leading to chronic pain and inflammation of surrounding tissues.
Jaw injury: A sudden blow or fracture can hurt the TMJ and related bones, cartilage, or disks. Misaligned or damaged parts of this sensitive area can immediately provoke severe pain.
Dislocation: A dislocated jaw can have long-term effects on the tendons, cartilage, and muscles in the affected area.
Tooth alignment issues: Some people are born with severely misaligned teeth, which can add to discomfort and cause improper wear.
Chronic grinding or clenching of teeth: Constantly clenching teeth or grinding them increases the risk of developing TMD and makes it harder to treat inflammation.
Stress: People under a lot of stress may develop TMJ pain and inflammation if they start grinding or clenching their teeth.
"…TMJ pain may be due to a combination of physical and genetic factors."
The Oral Surgical TMJ Treatment Process
While there are several possible non-surgical treatments for TMD, they are not always enough. Oral surgery effectively addresses chronic TMJ pain and symptoms with lasting results. There are several possible options for TMJ surgery, including:
Arthroscopy
Open-joint Surgery
Arthrocentesis
An arthroscopy is a less invasive procedure that involves creating a small incision over the joint, so the surgeon can use small tools to operate on it. This procedure can include a faster recovery time as well. The surgeon will use this procedure to remove scar tissue, reshape the joint, inject medication directly into the joint, and more.
Arthrocentesis is a minimally invasive procedure that involves injecting fluid into the joint to treat inflammation, flush out debris, and reduce pressure. Unlike the other options, patients can return home the same day when receiving this treatment. This treatment is commonly the first option before considering more intensive surgical procedures.
Open joint surgery is more invasive but allows the surgeon to operate directly on the joint. Since this type of surgery is more intense than others, it is not always the first recommendation unless absolutely necessary. In some cases, a surgeon may use oral surgery to remove a disc damaged beyond repair before replacing it completely.
"Oral surgery is an effective solution to chronic TMJ pain and symptoms with lasting results."
Questions Answered on This Page
People Also Ask
Follow-Up Care
Fortunately, most TMJ surgical options are outpatient procedures. This means that patients can return home the same day as the procedure. However, they will need to follow specific instructions from the oral surgeon while in the recovery process. First and foremost, the patient will need someone to drive them to and from the appointment. While it may benefit the patient to take one or several days off from work to further recovery, they will most likely not have to take excessive leave.
The patient must avoid solid or crunchy foods for at least a week following the procedure. The surgeon will help set up a liquid diet plan for the patient if necessary. Patients may also take pain relievers if recommended by the surgeon. The type of recovery will depend entirely on the surgical procedure, the patient's health, and the specific condition. Thus, some patients may need to attend several physical therapy sessions to further recovery.
No matter the type of procedure, our team is here to help ensure the patient makes a full recovery and achieves lasting relief from their TMJ pain and symptoms.
"The type of recovery will depend entirely on the surgical procedure, the patient's health, and the specific condition."
Frequently Asked Questions
Q. What are the benefits of TMD treatment?
A. Besides offering noninvasive treatment options designed to alleviate symptoms, we address the root cause of the pain instead of merely relieving symptoms. The purpose of these treatments is to help patients enjoy a better quality of life, leading to more comfort throughout the day, decreased symptoms, pain relief, and more.
Q. Do TMJ disorders require surgery?
A. Every patient is unique, and an in-depth analysis is required to determine the best treatment options available. While there are non-invasive options, patients with severe cases of TMD will need oral surgery. Our oral surgeon can evaluate the patient and determine if they are a candidate for oral surgery.
Q. How can patients with a TMJ disorder avoid grinding teeth?
A. Grinding teeth can occur while sleeping and even subconsciously during the day. The cause can vary from stress to misaligned teeth and more. While a mouthguard can help prevent further teeth grinding, a patient may need oral surgery to address the current damage from teeth grinding. In fact, grinding the teeth can affect the functions of the temporomandibular joints, making it difficult to open the mouth, eat, and more.
Q. How long does TMJ surgery take?
A. A surgical procedure for TMJ will vary in time depending on the type of procedure. Usually, the procedure will take an hour to several hours at most, with patients returning home the same day. The type of procedure will also affect the length of recovery time, which the oral surgeon will go over during an evaluation prior to the surgery.
Q. How can you get ready for a TMJ examination?
A. It is a good idea for patients to prepare for their visit with us. This makes it easier to remember the information that helps our team identify problem areas for more effective treatment. Here are a few questions we often ask to diagnose TMJ issues:
Does a specific activity usually cause you pain?
Do you have constant pain, or does it come and go?
Do you have trouble opening your mouth?
Does it hurt when your jaw clicks?
Where do you usually feel the most pain?
Start Feeling Better – Visit Us Today
By visiting us as soon as possible, our team can help get you the professional treatment you need. Instead of waiting around and allowing the symptoms to get worse, we can provide you with treatment options.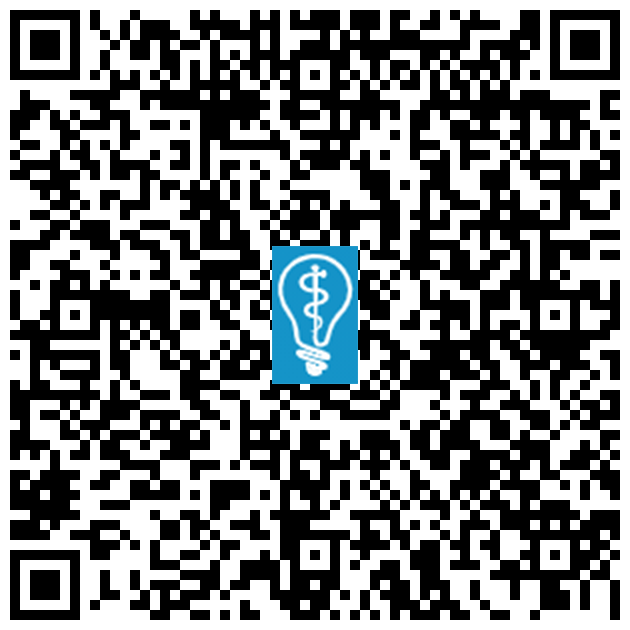 Scan here to view this page, TMJ Treatment, on mobile
Call Us Today
Are you having trouble opening and closing your mouth or experiencing headaches? If you think you may have a TMJ disorder, call us at (203) 945-0049 to schedule an evaluation immediately.
Helpful Related Links
About our business and website security
Premier Oral Surgery was established in 2017.
We accept the following payment methods: American Express, Cash, Discover, MasterCard, and Visa
We serve patients from the following counties: Fairfield County
We serve patients from the following cities: Norwalk, Cranbury, Spring Hill, New Canaan, Westport, West Norwalk, East Norwalk, South Norwalk, Wilton, Westport, Weston, New Canaan, Tokeneke, Rowayton, Darien, and Noroton

Norton Safe Web

. View Details

Trend Micro Site Safety Center

. View Details
Related Posts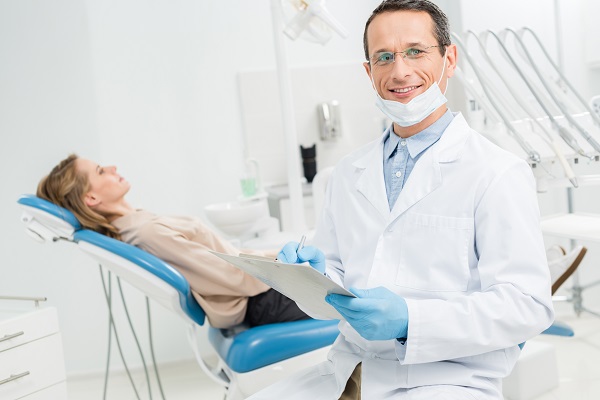 You need an oral surgeon for complex dental procedures. This dental care provider can perform non-invasive and invasive dental treatments. Understanding what happens during the first visit can ease your anxiety. Here are the things you should look forward to when you consult your oral surgeon.The oral surgeon will receive a referral from the patient's…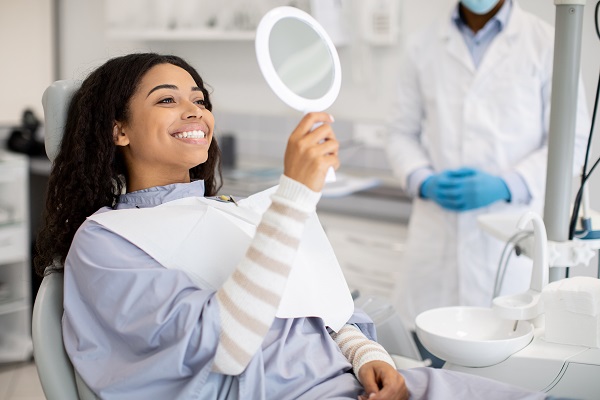 A common misconception that patients have about their oral surgeon is that they only treat issues dealing with oral health, and they are not concerned with improving a patient's cosmetic appearance. However, oral surgeons also offer various cosmetic treatment options that help patients gain a more attractive smile. There are many cosmetic issues that require oral…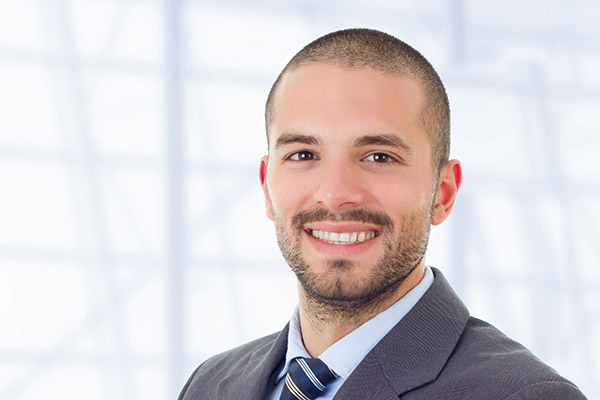 Dental implants offer individuals the opportunity to regain a fully functioning set of teeth. The aftercare procedures are imperative to ensure the surgical area heals and implant osseointegration occurs. Osseointegration is the process by which the bone in the jaw fuses with the implant posts. This creates the solid foundation needed to support the apparatus.…
Explore additional topics covered on our website: