Post-Op Care for Dental Implants
Norwalk, CT
Post-op care after receiving dental implants is important to the success of this tooth-replacement option and the patient's continued oral health. The best aftercare begins with knowing what to expect from each stage in the process. Our team and oral surgeon guide patients through each step to ensure the procedure is a success and that patients are pleased with the results.
Premier Oral Surgery offers post-op care for dental implants in Norwalk and the surrounding area. As an oral surgery practice, we pride ourselves on the work we do for patients with dental implants. If you are considering dental implants and would like to learn more, call (203) 945-0049 for a consultation.
Receiving the Artificial Tooth
The implant process usually involves at least two surgical procedures. First, the oral surgeon implants a titanium screw post in the patient's jawbone. After this, not only does healing take place, but the screw must fuse with the jawbone to offer proper support to the artificial tooth or restoration. This process, known as osseointegration, can take several months.
Once this process is complete, the oral surgeon then places the abutment on top of the implant. The abutment secures the implant and provides a base for the crown. The visible part of the implant, the crown, may be placed in this surgery or a third additional surgery.
"This process, known as osseointegration, can take several months."
Differences Between Dental Implants and Other Options
In the past, when a patient lost only one or a few teeth, they had the option of getting a dental bridge composed of a false tooth flanked on either side by dental crowns. With dental bridges, crowns are cemented in place over teeth on either side of the space left by the missing tooth or teeth. Of course, this option requires the patient to have teeth healthy enough to support the bridge. Thanks to dental implant technology, the implants can serve this purpose. Also, there is no need for abutment teeth if only one tooth is missing. An oral surgeon will place the crown right over the abutment on the titanium screw.
Full or partial dentures are an option for those missing a significant number of teeth or those whose remaining teeth are not strong enough to act as abutment teeth. Though dentures restore the appearance of the smile and chewing ability, they need daily removal. In addition, patients need to get used to chewing with them. Implants do not require the same amount of adjusting and function, more in line with natural teeth.
"Though dentures restore the appearance of the smile and chewing ability, they need daily removal."
Benefits of Dental Implants
Though the dental implant process can be long and involve multiple surgeries, they are a leading tooth replacement option for many reasons. Unlike traditional dentures, implants are permanent and stay in the mouth as if they were one's own teeth. Implants can replace a single tooth, multiple teeth, or an entire set of teeth.
Along with convenience and versatility, dental implants offer several other benefits as well. A dental implant is a preferred way to replace a single missing tooth. No natural teeth have to be altered using this method. Another advantage of implants: one can chew, eat, and speak comfortably without the worry of teeth sliding out of place. Also, though the crown or restoration will need to be replaced in time, the titanium post can last a lifetime with proper care. Finally, dental implants stimulate the jaw, strengthening it and encouraging new bone growth.
"Along with convenience and versatility, dental implants offer several other benefits as well."
Proper At-Home Care
It is important to take it easy the first three days after surgery. If there is any discomfort, it should ease after four days. Most find they can manage this discomfort well with over-the-counter pain relievers. If pain increases after this time and there are signs of infection or excessive bleeding, the patient should call our office immediately. However, complications and undesirable side effects are rare.
For this initial period, it is suggested patients wash their mouths with warm salt water after every meal and avoid brushing the treated area. After a week, the mouthwash chlorhexidine is often recommended. Smoking must be avoided for two months after surgery, and alcohol consumption should be avoided for 72 hours.
Long-term care recommendations are surprisingly similar to how one cares for natural teeth. Even if implants have replaced all the teeth, patients still need to brush twice daily, floss, and attend regular dental appointments. Though the false teeth are not subject to decay, a condition similar to gum disease called peri-implantitis can result from improper oral care. Also, the better the implants are cared for, the longer they will last.
"If there is any discomfort, it should ease after four days."
Questions Answered on This Page
People Also Ask
Dietary Changes
The food patients eat following surgery is also important. After surgery, hot liquid and food should be avoided, and patients should try, if possible, not to chew with the part of the mouth containing the implant/implants. It is always important to stay well hydrated, especially during the initial healing period. As is advised with almost all oral surgeries, patients should not drink through a straw.
Even in the long term, implant patients need to avoid damaging habits that are harmful to natural teeth, such as chewing hard objects like pens or unchecked teeth grinding. In addition, one should avoid chewing hard food items such as hard candy and lean toward a healthy diet. Healthy eating will aid healing and support one's physical, oral, and gum health. Our oral surgeon will help patients learn the necessary dietary changes and at-home care techniques to benefit their oral health during a consultation.
"It is always important to stay well hydrated, especially during the initial healing period."
Frequently Asked Questions
Q. What is peri-implantitis?
A. This condition can affect some people with dental implants. It is a condition involving gum inflammation, similar to gum disease. It is more likely to affect those who do not practice good oral hygiene.
Q. Are there any special tools helpful in cleaning dental implants?
A. There are special brushes geared toward dental implants, and our oral surgeon is happy to discuss those with you and make recommendations. Water flossers are very popular with those who have partial or full implants. Interdental brushes can be helpful in flossing, and some types of dental implants will call for you to use floss threaders. We will discuss with you how and when you should use these tools.
Q. How common is dental implant failure?
A. Dental implant failure is rare. Failure happens in five to 10 percent of cases. This failure can not always be predicted and may occur for a variety of reasons. Ensuring a patient is a good candidate who follows aftercare instructions and practices ongoing oral health care helps limit the risk of failure.
Q. What are some signs that something is going wrong with an implant?
A. With your aftercare instructions, you will see a list of potential complications. If any of these arise, it does not mean failure is imminent. Our team and oral surgeon have the necessary training to help you. Common issues include gum inflammation, problems chewing, gum recession, increasing pain, and an implant replacement tooth feeling loose.
Q. What are some ways I can support my healing after implant surgery?
A. Rest is an important part of the healing process, and, of course, the need to avoid smoking and alcohol consumption while healing cannot be stressed enough. Do not engage in strenuous activities immediately, as this is a sure way to add time to your recovery. We recommend a regular lukewarm saltwater rinse, especially in the beginning.
Start Feeling Better – Visit Us Today
By visiting us as soon as possible, our team can help get you the professional treatment you need. Instead of waiting around and allowing the symptoms to get worse, we can provide you with treatment options.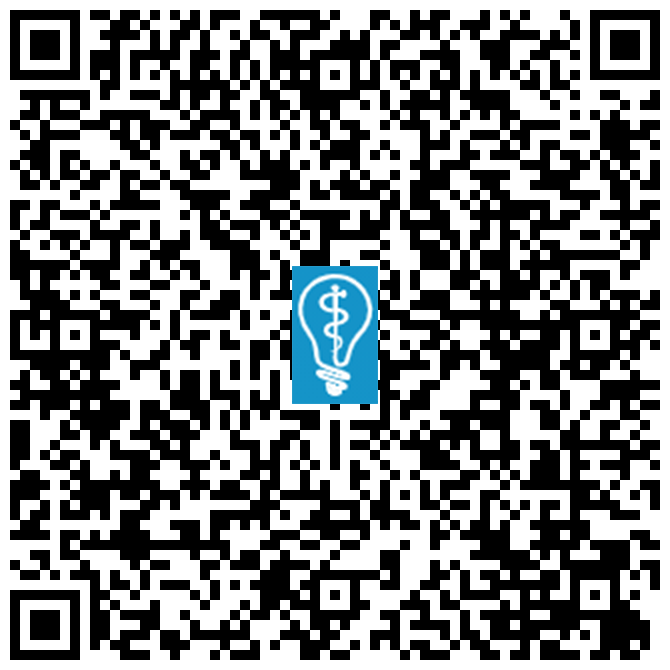 Scan here to view this page, Post-Op Care for Dental Implants, on mobile
Call Us Today
Premier Oral Surgery is helping patients in Norwalk and the surrounding area restore their smiles with dental implants. We make sure you know what to do from start to finish to succeed in your implant procedure. If you would like to learn more about post-operative care for dental implants, contact our team and oral surgeon today at (203) 945-0049. We look forward to helping.
Helpful Related Links
About our business and website security
Premier Oral Surgery was established in 2017.
We accept the following payment methods: American Express, Cash, Discover, MasterCard, and Visa
We serve patients from the following counties: Fairfield County
We serve patients from the following cities: Norwalk, Cranbury, Spring Hill, New Canaan, Westport, West Norwalk, East Norwalk, South Norwalk, Wilton, Westport, Weston, New Canaan, Tokeneke, Rowayton, Darien, and Noroton

Norton Safe Web

. View Details

Trend Micro Site Safety Center

. View Details
Related Posts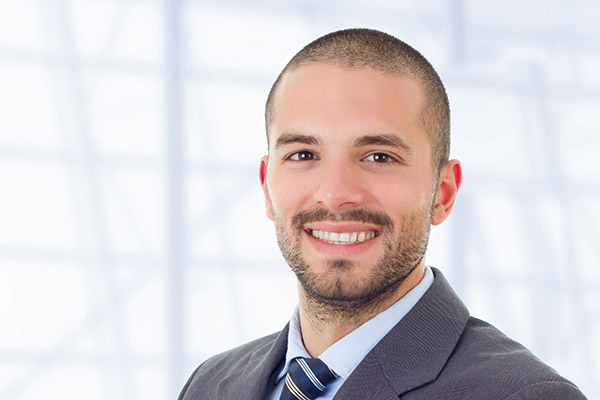 Dental implants offer individuals the opportunity to regain a fully functioning set of teeth. The aftercare procedures are imperative to ensure the surgical area heals and implant osseointegration occurs. Osseointegration is the process by which the bone in the jaw fuses with the implant posts. This creates the solid foundation needed to support the apparatus.…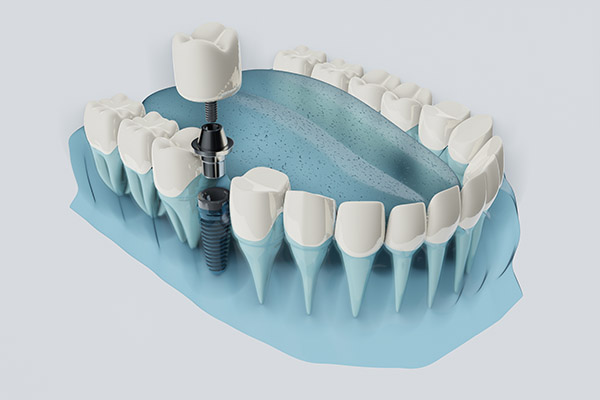 For patients who have missing teeth, dental implants are a restorative solution that can help in many cases. This treatment has grown increasingly popular in recent years and is often preferred over other options such as traditional dentures.Many patients are unsure of what implants are and how the procedure works. The following explores some of…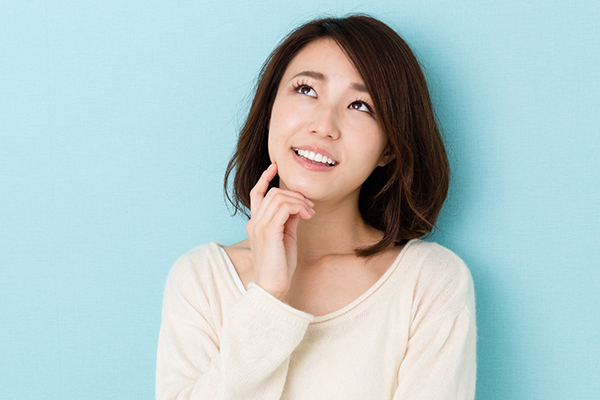 Dental implants are a bit of a mystery for those individuals who have never received more than a cavity filling. If you are scheduled to receive dental implants, make sure to understand the truth about the procedure and implants to set yourself up for success.Unfortunately, sometimes patients who need implants do not proceed with the…
Explore additional topics covered on our website: